Alicia Simons, MBA, is a personal brand, platform development, and author-driven marketing specialist.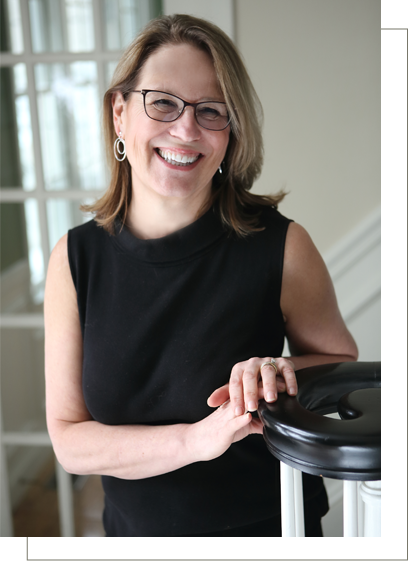 Alicia is the founder and principal of A. Simons Consulting, a marketing firm working with current and aspiring authors and thought leaders to amplify their content in the market.
A strategic marketer with 20 years' experience, Alicia works hand-in-hand with each client, many of whom are award-winning or best-selling authors. She brings an uncommonly pragmatic approach to her work and quickly becomes a strategist, partner, and trusted voice.
Alicia's current work builds on her substantial consumer marketing foundation at Campbell Soup Company where she specialized in customer insights, product development, and market messaging as a brand leader with full P&L responsibility in both the U.S. and European headquarters.
Alicia began consulting in 2005 and has garnered a strong professional reputation for her industry knowledge, strategic approach, and her responsiveness and personal touch. Alicia continues to apply a consumer-marketing framework to her work with authors and thought leaders.
In line with her strategic and responsive style, Alicia has built a network of highly-talented professionals with whom she partners to develop or elevate clients' marketing platforms or help them execute against plan as needed.
Contact Alicia to talk about your book, brand, and business development goals.
"Alicia is a genuine and authentic voice that provides you withthe right advice at the right time to guide you and your business in the right direction. You are in capable, competent and caring hands when you are working with Alicia."
steve mcclatchy, new york times bestselling author, keynote speaker,founder of alleer training & consulting